Future Solutions
Future Solutions is our unique program of classes designed to empower and re-skill local citizens in emerging green industries. Our goal is to help create a new sustainable economy through a graduated, results-based program of project workshops that teach local organic food production, renewable energy, and green-building technologies.
Small-Scale Food Production
Growing Solutions is enhancing food security within Santa Barbara county by increasing sustainable food production and education through our existing small-scale grower's programs. Working in conjunction with Santa Barbara City College's Environmental Horticulture department, Future Solutions provides the tangible means and tools to learn how to grow affordable nutritious food for personal consumption and local markets.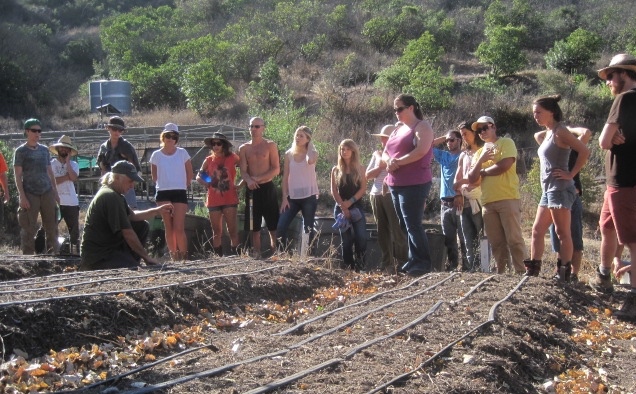 Food Security
The politics and culture of food are often expressed in terms of "food security" and "food sovereignty". These two terms are often used interchangeably, even though they mean different things. For an excellent and entertaining brief on food justice watch this short video from The Lexicon Of Sustainability.